The weather is warm, the outdoor garden furniture that you've kept for years upon years is out in full force and the BBQ is on full heat ready to cook those burgers that you've been craving all day. You notice your garden furniture is looking a little drab this year and is in vital need of a splash of colour and a new lease of life but you don't really want to spend your pennies purchasing a whole new set, what do you do?
Stitch has the perfect solution for you and it comes in the shape of two words, Annie Sloan. Scrap the faff this year and transform your accessories and furniture without having to sand down or prime! All you need is your colour of choice and some Annie Sloan wax to secure and protect your new colour. 
So, without further ado the Stitch team have chosen their three favourite Annie Sloan colours this summer. With a huge array of colours to chose from this should help you whittle down our summer selection! 


---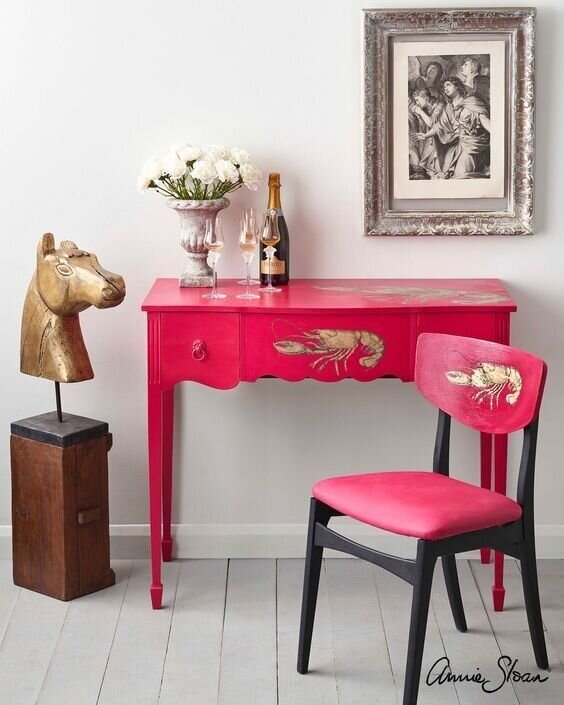 Make the most of the hot weather and try painting outside! Simply pop some newspaper down, roll your sleeves up and get painting. Make sure you let your paint dry (this doesn't take long at all) and follow up with an Annie Sloan wax. For best results leave your piece for a week or so to let the wax cure, you can then start using it as normal. :)

We hope we've inspired you to up-cycle all your old bits and pieces this summer. Tag us in your projects using @stitchlifestyle, we really love to see what you've been working on!